Bard Music Festival Presents
Program Five
Jews in the Musical Culture of Europe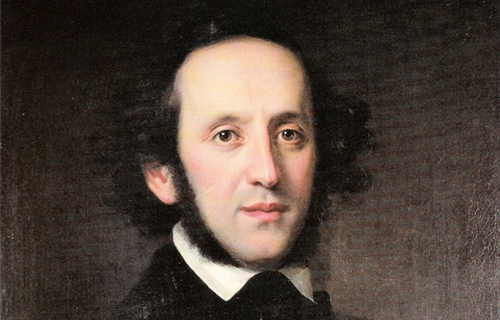 Program Five
Jews in the Musical Culture of Europe
Tickets subject to limited availability.

1 p.m. Preconcert Talk: Leon Botstein
1:30 p.m. Performance: Michael Brown, piano; Danny Driver, piano; Tyler Duncan, baritone; Simon Ghraichy, piano; Erika Switzer, piano; Orion Weiss, piano; Members of The Orchestra Now, Benjamin Hochman, conductor

Fryderyk Chopin (1810–49), Ballade in F Minor, Op. 52 (1842); Waltz in C-sharp Minor, Op. 64, No. 2 (1846–47)

Works by Ignaz Moscheles (1794–1870); Henri Herz (1803-88); Felix Mendelssohn (1809–47); Ferdinand Hiller (1811–85); Sigismond Thalberg (1812–71); and Charles-Valentin Alkan (1813–88)

Songs on texts by Heinrich Heine (1797−1856) by Giacomo Meyerbeer (1791–1864); Robert Schumann (1810−56); Franz Liszt (1811−86); and others

Program subject to change.