Fisher Center Presents
Chopin and His World
The 28th Season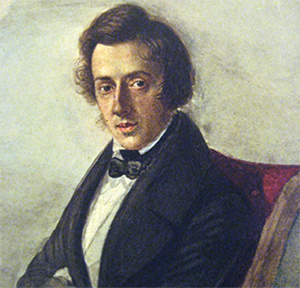 August 11–13
Chopin, the Piano, and Musical Culture of the 19th Century

August 18–20
Originality and Virtuosity

Join us for an exploration of the life and times of Fryderyk Chopin (1810–49), whose distinctive originality continues to shape the way we think about music, Romanticism, and modern Polish identity. The festival will look at his career, from the early years in Warsaw to his prominent place in Paris among many famous cultural contemporaries. His music will be examined in the context of works by Hector Berlioz, Franz Liszt, Johann Nepomuk Hummel, Stanislaw Moniuszko, Niccolò Paganini, and many others. Bard Music Festival weekends include orchestral concerts, chamber and choral music performances, panel discussions, special events, and opera in concert.

All programs and performers are subject to change.