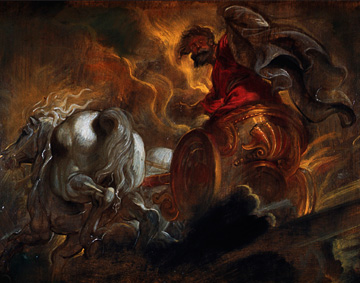 Fisher Center, Bard College Conservatory of Music, and American Symphony Orchestra Present
Mendelssohn's Elijah
7 pm Preconcert Talk: James Bagwell
8 pm Performance
Featuring members of the Bard College Conservatory Orchestra and members of the American Symphony Orchestra
Leon Botstein,
conductor
James Bagwell,
chorus master
Sanford Sylvan,
baritone

With members of the Bard Graduate Vocal Arts Program
Hannah Goldshlack and Jacquelyn Stucker,
sopranos
Abigail Levis,
mezzo-soprano
Hyunhak Kim and Barrett Radziun,
tenors
Bard College Chamber Singers
James Bagwell,
Chorus Master
Cappella Festiva Chamber Choir
Christine R. Howlett,
Artistic Director
Suggested Donation: $20 orchestra seating; $15 parterre/first balcony; minimum donation $5. Free to Bard community with ID.
All ticket sales benefit the Conservatory's Scholarship Fund.