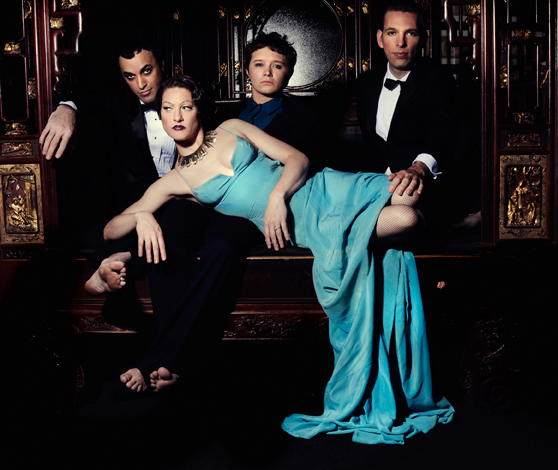 Fisher Center and Live Arts Bard Present
Theatre Is Evil
Amanda Palmer & The Grand Theft Orchestra
Tickets: $35 general admission; $20 Bard students, faculty, and staff

Singer/songwriter Amanda Palmer will be in residence at Bard for three weeks in late August and early September. During that time she will shoot a music video and launch the tour of her first new studio album in four years, with two public concerts in conjunction with her new band, The Grand Theft Orchestra, featuring Michael McQuilken, Chad Raines, and Jherek Bischoff.
The album, Theatre Is Evil, showcases Amanda's powerful vocals and talented songwriting in ways that may surprise even her most ardent fans. From tauntingly playful tunes to ballads that tug at the heartstrings, the album offers a collection of sounds and rhythms heavily influenced by the music Palmer grew up listening to—most notably '80s synth rock and Brit Pop.
Note: The concert is standing room only. There will be no chairs in the venue.