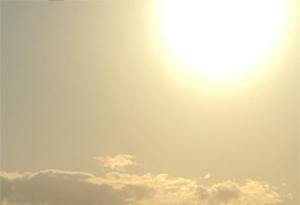 Live Arts Bard Presents
Annie Dorsen
The Great Outdoors
Preview Performances
In the darkness of a planetarium a performer guides us on a journey through inner space, stitching together the thoughts of countless individuals using text culled from Internet comments. We think of comments as the Internet's id—unrestrained, anonymous, and let loose. Is this id a roiling sea of primal drives, or a thoroughly structured and colonized territory?
Round-trip bus transportation available from New York City for $40 on April 29.
A round-trip Bard College shuttle is available from the Rhinecliff train station on April 30. Take Amtrak 281 from NYC, arriving at noon, and return at 9 pm via Amtrak 296. Call 845-758-7900 for reservations.​
A Saturday or Sunday Marathon Pass for all seven WE'RE WATCHING performances is available for $95.
Click here to purchase.
To find out about other artists in this series go to the
We're Watching
overview page
.
The Great Outdoors
is developed with additional commissioning support from KING'S FOUNTAIN.
WE'RE WATCHING
 is developed in collaboration with and is made possible in part by the generous support of the Goethe-Institut.