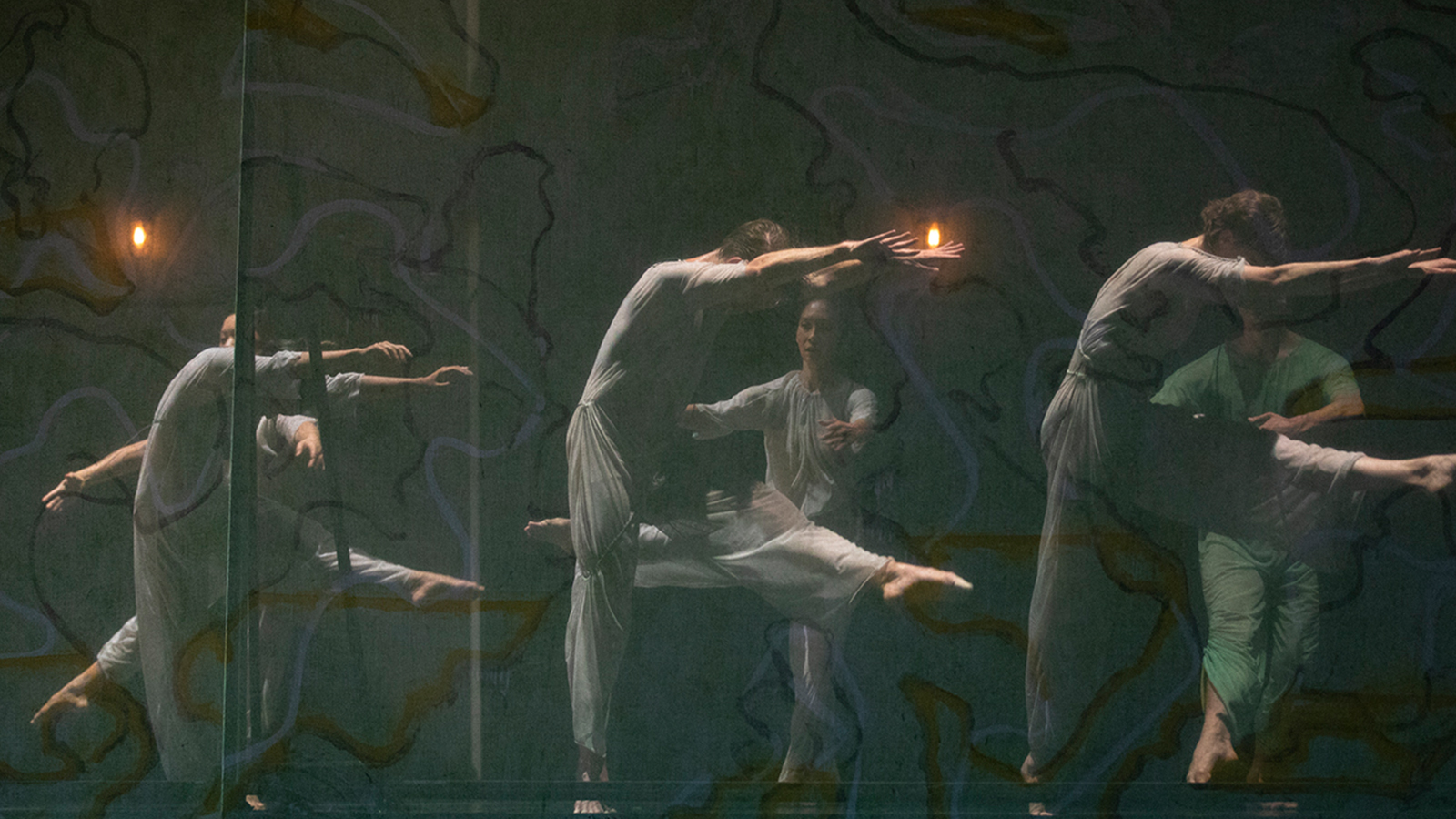 SummerScape Dance
Four Quartets
World premiere / SummerScape commission

Text by T. S. Eliot
Choreography by Pam Tanowitz
Music by Kaija Saariaho (performed by The Knights)
Images by Brice Marden
with Kathleen Chalfant

Production Design by Clifton Taylor
Costume Design by Reid Bartelme and Harriet Jung
Sound Design by Jean-Baptiste Barriére
Dramaturgy by Gideon Lester

Four Quartets
, T. S. Eliot's mysterious and beautiful masterpiece, is a meditation on time and timelessness and is now prized as one of the 20th century's most stunning literary achievements. Seventy-five years after its publication, Eliot's poetry cycle has inspired three astonishing contemporary artists to join forces in a ravishing union of dance, music, painting, and poetry. American choreographer Pam Tanowitz, legendary composer Kaija Saariaho, and American modernist painter Brice Marden are creating a vast and thrilling performance from Eliot's meditations on past and present, time and space, movement and stillness. Joining them is Tony Award–nominated actress Kathleen Chalfant (
Angels in America, Wit
) performing Eliot's text live. This unprecedented collaboration, the first authorized performance based on
Four Quartets
, promises to be one of the must-see events of the year.
"One of the most formally brilliant choreographers around."—
New York Times
on Pam Tanowitz
Four Quartets
is co-commissioned by the Fisher Center, the Center for the Art of Performance at UCLA, and the Barbican, London. Additional commissioning funds were provided by the O'Donnell-Green Music and Dance Foundation, the T.S. Eliot Foundation, and King's Fountain. Creation and performance of the music is supported by the Thendara Foundation.
---
Opening Night Reception for Members
Friday, July 6
Post-Performance Conversation
Saturday, July 7
Pre-Performance Conversation
Sunday, July 8 at 2pm
SummerScape Coach from New York City
Friday, July 6 and Sunday, July 8.
Learn more.