Fisher Center Presents
A PINK CHAIR (IN PLACE OF A FAKE ANTIQUE)
The Wooster Group
World Premiere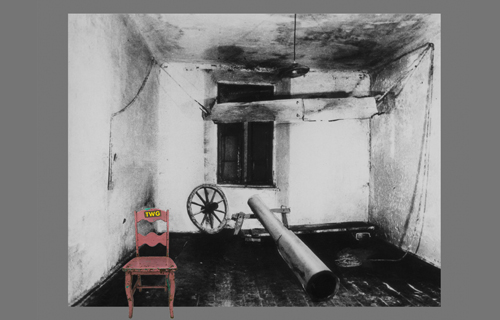 The Wooster Group
is one of America's most daring and imaginative theater companies. As the
New York Times
writes, "throughout its almost 40 unceasingly fertile years of existence, this genre-bending troupe has taken theatergoers through twisting labyrinths of productions, in which reality and its representations are splintered by technology and irony."
Now The Wooster Group engages the work of visionary artist and stage director Tadeusz Kantor, whose theater was born from the fractures of 20th-century Poland and spoke to the world about imagination and history.
A PINK CHAIR
is an homage to Kantor and his actors, and a self-reflective take on The Wooster Group's own ecstasy, despair, nostalgia, and memory.
Coach transportation from New York City is available for select performances.
Click here
to learn more.
---
The production was cocommissioned by the Adam Mickiewicz Institute, Poland, as part of a program celebrating the 100th anniversary of the birth of Tadeusz Kantor.
---
"When it comes to striking sparks from crashing art forms and time zones, nobody beats The Wooster Group at the top of its game."—
New York Times