Fisher Center Presents
Dimitrij
By Antonín Dvořák
American Symphony Orchestra, conducted by Leon Botstein, music director
Directed by Anne Bogart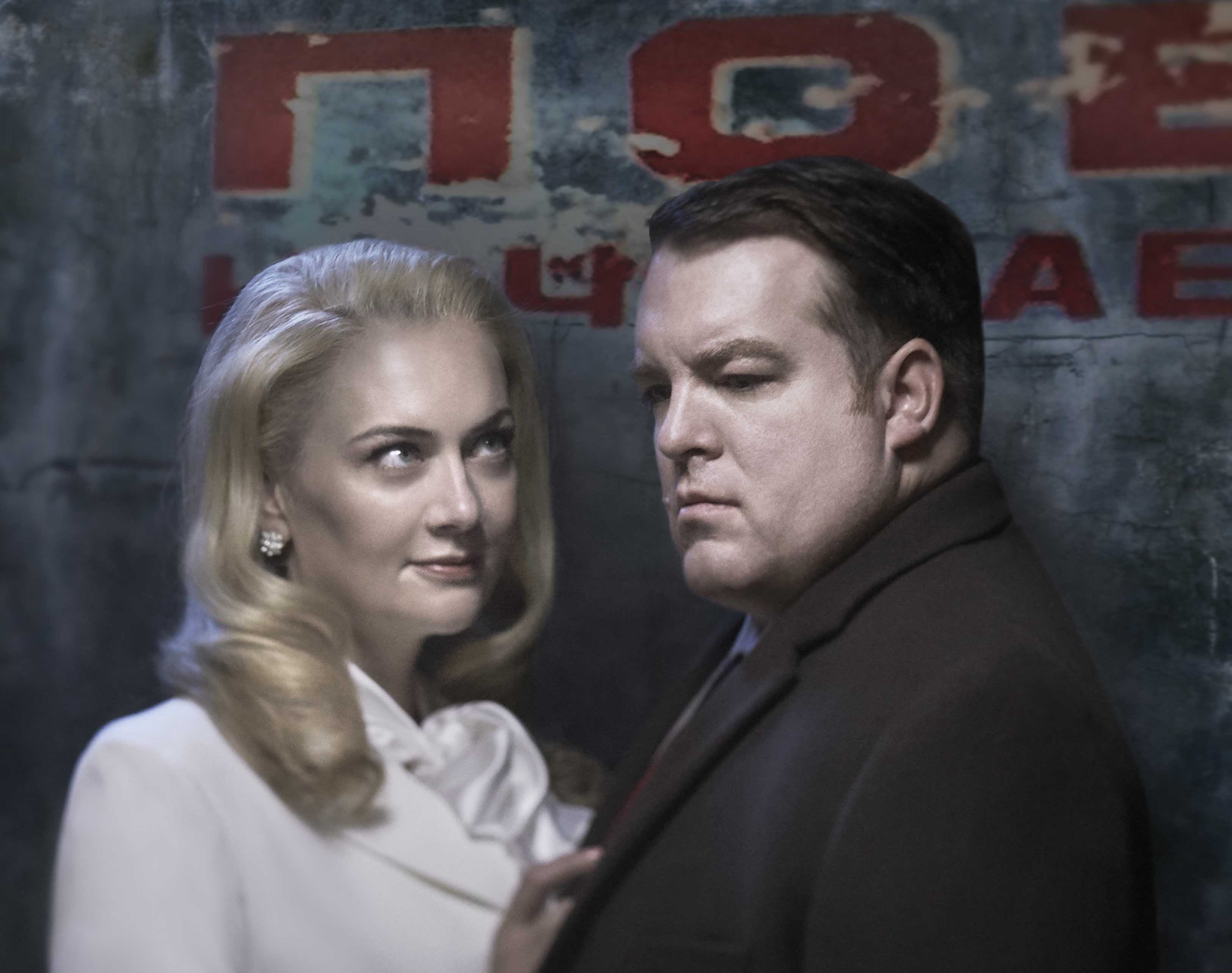 Acclaimed at its 1882 premiere for its strong dramatic moments, original melodies, and masterful choral writing, Antonín Dvořák's
Dimitrij
was widely regarded as one of the most significant works created for the Czech operatic stage. Based on events of 17th-century Russia,
Dimitrij
resumes where Mussorgsky's
Boris Godunov
leaves off—vividly depicting the uncertainty, tribal loyalties, and struggles for power in the wake of the revered tsar's death.
Distinguished director Anne Bogart '74 brings this grand opera to life in a new production.
American Symphony OrchestraConducted by Leon Botstein, music directorDirected by Anne Bogart
Set design: David Zinn
Costume design: Constance Hoffman
Lighting design: Brian H. Scott
Movement director: Barney O'Hanlon
Hair and makeup design: Jared Janas and David Bova
Dimitrij
: Clay Hilley, tenor
Marina
: Melissa Citro, soprano
Xenie
: Olga Tolkmit, soprano
Marfa
: Nora Sourouzian, mezzo-soprano
Jove
: Peixin Chen, bass
Shuisky
: Levi Hernandez, baritone
Basmanov
: Joseph Barron, bass-baritone
Neborsky
: Joseph Damon Chappel, bass-baritone
Bucinsky
: Thomas McCargar, baritone
---
Opera talk with Leon Botstein on Sunday, July 30 at noon
Coach transportation from New York City is available for performances on Friday, July 28, Sunday, July 30, and Sunday, August 6; packages are available.
Click here
to learn more.
---
"A tragic story that Shakespeare could hardly have bettered"—
The Boston Globe
---
Special support for this program is provided by Emily H. Fisher and John Alexander.