Live Arts Bard Presents
Claudia Rankine, Will Rawls, John Lucas, Homi K. Bhabha
What Remains
LAB Commission/World Premiere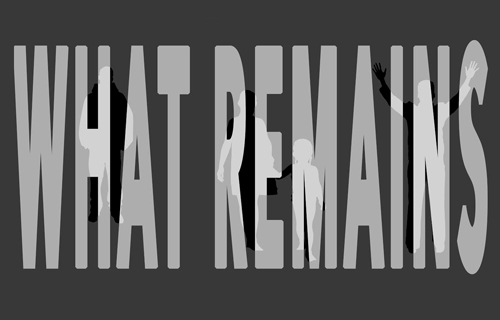 What Remains
stages encounters for a culture that cannot memorialize without exposing society's role in the disturbance and murder of its citizens. Through movement, language, and video it invites us across the threshold of this historical void, creating an immersive environment from the idea of an entombed imagination, and responding to violence and disappearance with a resonant, ghostly chorus.
Round-trip bus transportation available from New York City for $40 on April 29.
A Saturday or Sunday Marathon Pass for all seven
WE'RE WATCHING
performances is available for $95.
Click here to purchase.
To find out about other artists in this series go to the
We're Watching
overview page
.
What Remains
was developed with additional commissioning support from The Crossing the Line Festival and the American Repertory Theater / Mahindra Humanities Center at Harvard.
WE'RE WATCHING
is developed in collaboration with and is made possible in part,by the generous support of the Goethe-Institut.