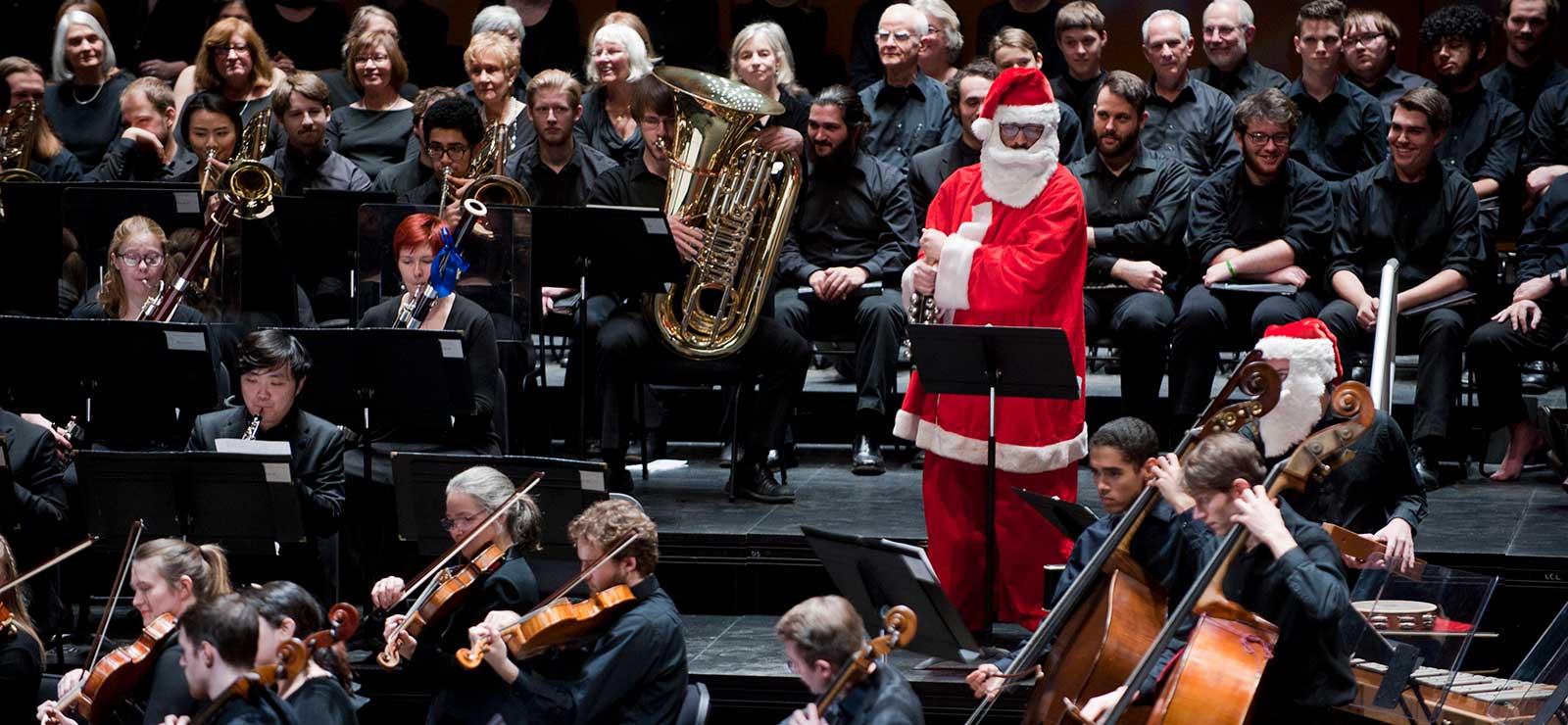 Bard College Conservatory of Music Presents
Winter Songfest
Co-presented by Bard Conservatory and Bard Music Program featuring the Symphonic Chorus with musicians from the Conservatory Orchestra, The Orchestra Now, and the Graduate Vocal Arts Program. James Bagwell, conductor.
---
Program
Christmas Day
Gustav Holst (1864-1934)
German Dance, K. 605, No. 3,
Sleigh Ride
W. A Mozart (1770-1827)
"Dream Pantomime" from
Hansel and Gretel
Engelbert Humperdinck (1854-1921)
Have Yourself a Merry Little Christmas
Traditional
I'll Be Home for Christmas
Traditional
In Terra Pax
Gerald Finzi (1901-56)
Parade of the Wooden Soldiers
Leon Jessel (1871-1942)
"The Shepherd's Farewell" from
L'enfance du Christ
Hector Berlioz (1803-69)
"Mother Gigogne and the Clowns"
"Pas de deux"
"Final Waltz"
From
The Nutcracker
Pytor Tchaikovsky (1840-93)
Dona nobis pacem
, from Mass in B-minor
Johann Sebastian Bach (1685-1750)