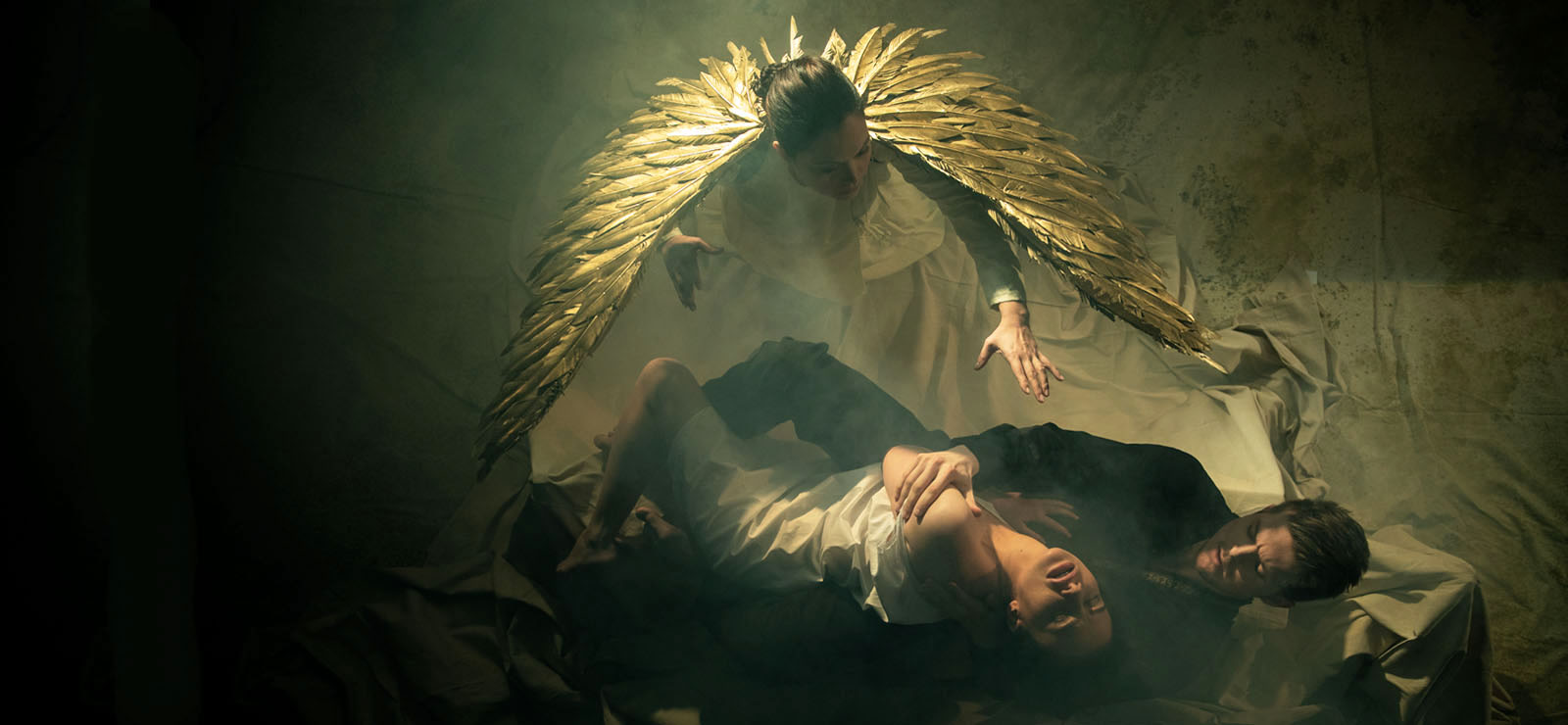 SummerScape Opera
The Demon
By Anton Rubinstein
New Production

The American Symphony Orchestra
Conducted by Leon Botstein
Directed by Thaddeus Strassberger
Anton Rubinstein's operatic masterpiece
The Demon
first premiered to great acclaim in 1871. Although performed frequently in Russia, the work remains something of a rarity in the West today.
Based on the renowned fantasy poem by Mikhail Lermontov,
The Demon
boasts rich choral writing and a fiery libretto. The work vividly depicts the isolation and despair of a fallen angel doomed to eternal damnation. All is upended by a chance encounter with the princess Tamara with whom he falls desperately in love. Tamara's attempts to resist him and her eventual submission end in tragedy.
The 2018 Summerscape production will be conducted by Leon Botstein and directed by the renowned American director Thaddeus Strassberger with sets by Paul Tate dePoo and costumes by Kaye Voyce. An all-Russian cast will be led by the sparkling-voiced soprano Olga Tolkmit (last seen at Bard in
Dimitrij)
in the role of Tamara alongside baritone Yefim Zavalny in his American debut in the title role.
---
Opening Night Reception for Members
Friday, July 27
Opera Talk with Leon Botstein
Sunday, July 29 at noon
Coach transportation from New York City is available for performances on Friday, July 27, August 3, and Sunday, July 29, August 5.
Learn more.