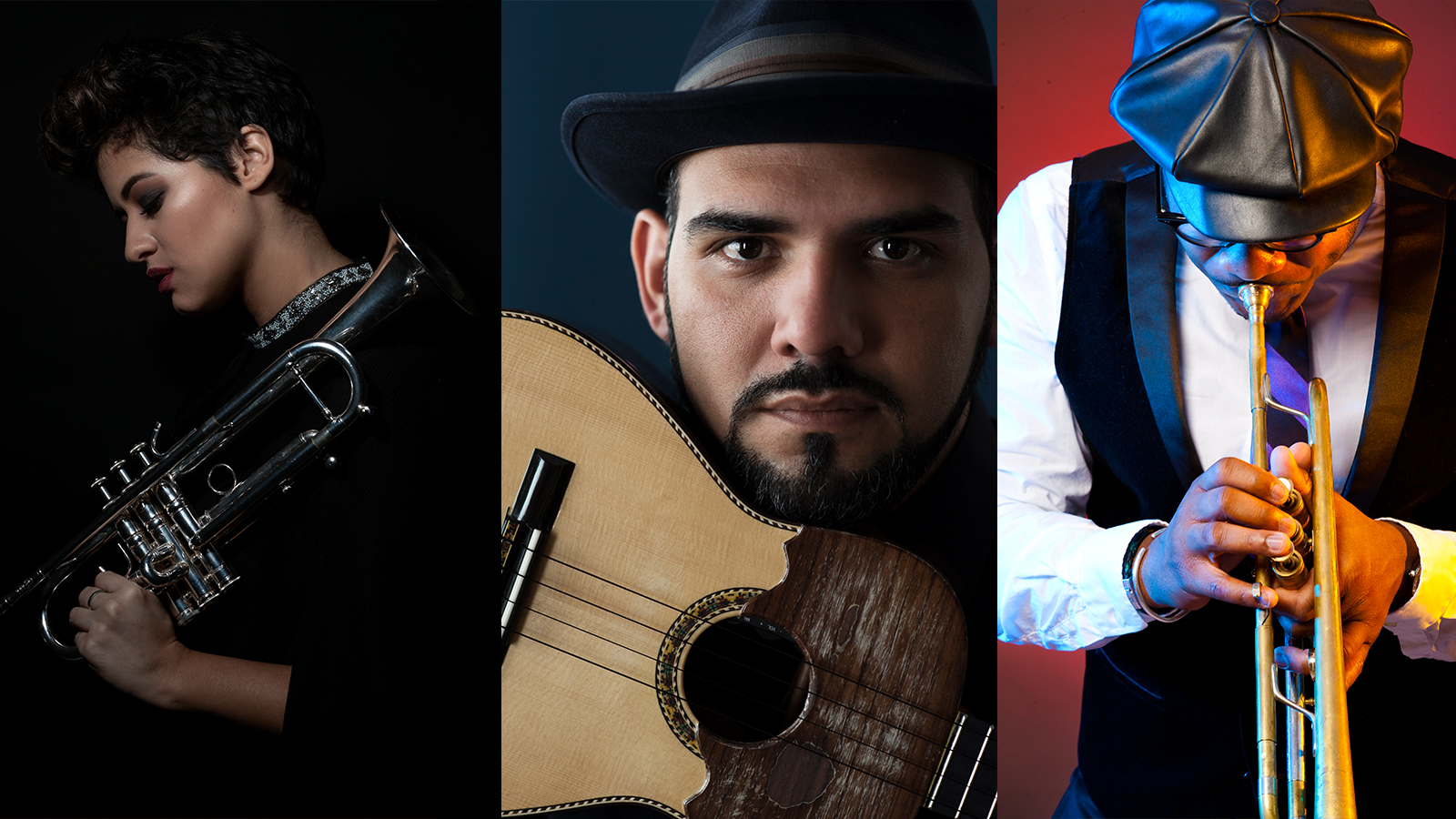 Jazz at the Fisher Center
SOUND THE TRUMPET!
The Vibes of Venezuela
Led by Etienne Charles, featuring Linda Briceño and Jorge Glem
Journey through the rhythms of 19th-century popular waltz, 1920s merengue, and the lively cantor of traditional joropo in this celebration of Venezuelan jazz. Vocalist and trumpeter Linda Briceño and cuatro virtuoso Jorge Glem join trumpeter Etienne Charles to examine African, Native South American, and European influences on the modern music of Venezuela.
Presented in partnership with Catskill Jazz Factory.
---
Don't miss the other SOUND THE TRUMPET! events:
Jazz and the Birth of Hip-Hop
Led by Keyon Harrold
Saturday, February 9
Jamaican Roots
Led by Etienne Charles, featuring Shenel Johns
Saturday, March 16
Purchase all three events in the series for $99
.