Bard SummerScape presents:
Imharhan and Mamadou Kelly
Music of Mali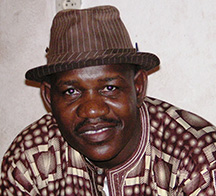 Two singular voices from a troubled region share their music. Guitar genius and vocal stylist Mamadou Kelly has been an integral part of the most well known groups in Malian music, offering a captivating combination of traditional and contemporary West African sounds. The rumble and grit of Saharan nomads with electric guitars Imharhan have captured ears and imaginations worldwide.