Bard SummerScape presents:
Justin Vivian Bond: Cool Babysitter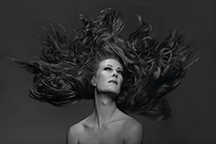 Kick off the season in style with Justin Vivian Bond in a whimsical solo evening created to inaugurate Mx. Bond's summer of hosting the Spiegeltent. A night of favorite songs and stories, Cool Babysitter welcomes you to a world of chic but gritty sophistication with original tunes, tales, and classic anthems from Brecht and Weill to Kate Bush. Come see why Bond has earned numerous accolades for performing, including Obie, Bessie, and Ethyl awards, along with a Tony nomination.