Bard SummerScape presents:
Doveman: The Burgundy Stain Sessions' Tribute to Lou Reed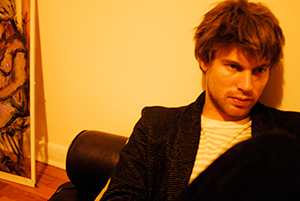 Thomas Bartlett, aka Doveman, is one of New York's most in-demand musicians, whose frequent collaborators include The National, Bebel Gilberto, Antony and the Johnsons, David Byrne, and Yoko Ono. Doveman brings a special edition of the acclaimed Burgundy Stains Sessions concert series to the Spiegeltent to honor rock pioneer Lou Reed. This intimate evening will feature a cast of stellar talent in a setting "so relaxed it will seem like anyone could join in onstage" (Wall Street Journal).