Bard SummerScape presents:
Cabaret Comedy Double Bill
Erin Markey: Safety Gates are for Babies
Jeffery Self & Cole Escola: Jeffrey & Cole go to College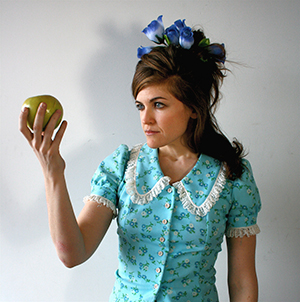 This sidesplitting double bill brings together rising stars of New York City's cabaret comedy scene. Known for her unpredictable, absurdist humor and "magnetic diva aggression" (New York Times), Erin Markey's original music and pop covers are equal parts pathos, sarcasm, sincerity, darkness, and joy. "Clearly cut from the same chenille as their friend and mentor Justin Vivian Bond" (New York Times), TV comedy duo and Internet sensations Jeffery Self and Cole Escola (Jeffery & Cole Casserole) reunite for a rare special appearance to tear into gay marriage, Jessica Lange, and everything in between.