Fisher Center and The Orchestra Now Present
The Orchestra Now | Concert 2
Leon Botstein, music director
Inaugural Season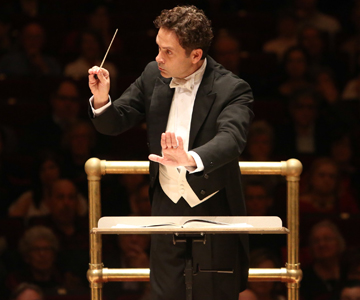 Conducted by James Bagwell

Mendelssohn
Ruy Blas Overture

Stravinsky
Symphony in C

Dvořák
Symphony No. 8

Conductor James Bagwell leads The Orchestra Now in a performance of Mendelssohn's tempestuous and charming Ruy Blas Overture, Stravinsky's lively and driven Symphony in C, and Dvořák's animated and optimistic 8th Symphony.

The Orchestra Now (TŌN), a unique training orchestra and master's degree program established by Bard College, is preparing a new generation of musicians to create unique concert experiences for audiences of great orchestral music of the past and present. Bringing together extraordinary musicians from around the world, TŌN mines the wealth of underperformed repertoire, reimagines traditional concert formats, and strives to connect the experience of the performers with that of the listeners. In this new series, TŌN brings to the Fisher Center adventurous programs of familiar and lesser-known works in the incomparable Sosnoff Theater. All concerts will include commentary by the conductor.