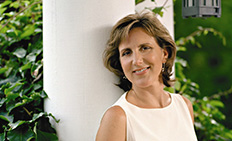 Bard College Conservatory of Music and Fisher Center Present
Conservatory Sundays: Dawn Upshaw and Friends
A Winter Songfest
Tickets:
$15, 25, 50, 100*; Free to Bard students, call the Box Office to reserve.
*Guests at the $100 level are invited to join Dawn Upshaw onstage for a postconcert reception of spirits and sweets in the Sosnoff Theater immediately following the performance. Limited tickets are available for this exclusive opportunity; please reserve early. To purchase the $100 tickets, please contact 845-758-7928.
LISTEN:
Dawn Upshaw and singers in the Graduate Vocal Arts Program, Piano Fellows, and the brass quintet Monstrare present a program of festive songs and ensembles to benefit The Bard College Conservatory Graduate Vocal Arts Program.
Program includes

William Billings
Bethlehem
Giovanni Gabrieli
Canzona per Sonare, No. 2
from Canzoni per sonare con ogni sorte di strumenti
Peter Warlock
The First Mercy
Ralph Vaughan Williams
This is the Truth Sent from Above
Richard Hundley
Maiden Snow
Ned Rorem
Stopping by the Woods on a Snowy Evening
Dominick Argento
Winter
Traditional,
arr. Aaron Copland
Simple Gifts
Irving Berlin
White Christmas
Richard Rodgers
Sing for Your Supper
Marc Blitzstein
The New Suit (Zipperfly)
Claudio Monteverdi, arr. Raymond Mase
Ah dolente partita
Quel augellin che canta
from Madrigals, Book Four
Hugo Wolf
Fussreise
Auf eine Christblume
Hugo Distler
Es ist ein Ros entsprungen
Traditional,
Arr. Charles Ives
In the Mornin'
Traditional,
Arr. Stephen Richards
R'tzei
Traditional,
Arr. John Jacob Niles
I Wonder as I Wander
Robert MacGimsey
Sweet Little Jesus Boy
Walter Kent
I'll Be Home for Christmas
Traditional,
Arr. Michael Blubé
Jingle Bells
Traditional,
Arr. Arthur Warrell
We Wish You a Merry Christmas