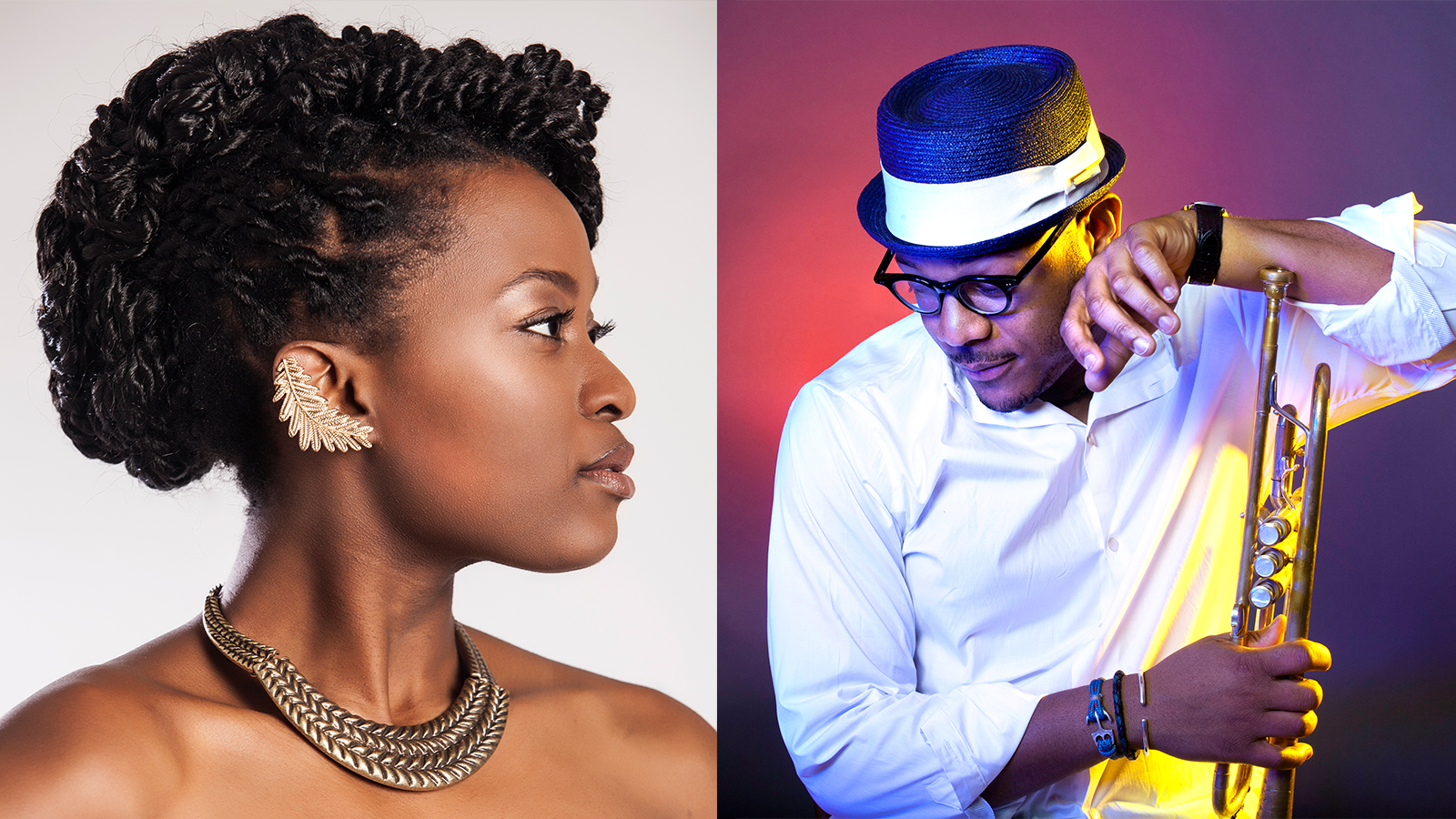 Jazz at the Fisher Center
SOUND THE TRUMPET!
Jamaican Roots
Led by Etienne Charles, featuring Shenel Johns
Trinidadian trumpeter Etienne Charles leads this concert featuring rising Jamaican vocalist Shenel Johns, rightfully described as "history in the making" by the
Boston Globe
. Exploring the styles of mento, ska, reggae, rocksteady, dub, and their various contemporary influences, Charles and Johns feel the flow of Jamaican influence on today's global sound of blues, jazz, and pop.
Presented in association with the Catskill Jazz Factory.
---
Don't miss the other SOUND THE TRUMPET! events:
Jazz and the Birth of Hip-Hop
Led by Keyon Harrold
Saturday, February 9
The Vibes of Venezuela
Led by Etienne Charles and Linda Briceño, featuring Jorge Glem
Friday, April 19
Purchase all three events in the series for $99
.