The Fisher Center for the Performing Arts at Bard College
Bard SummerScape 2014
June 27 – August 17
Bard SummerScape 2014 presents seven inspired weeks of opera, music, theater, dance, film, and cabaret. The centerpiece of these offerings is the 25th annual Bard Music Festival, this year examining the life, work, and cultural milieu of the 19th-century Austrian composer Franz Schubert. The festival will explore Schubert's tragically short but remarkably influential career, presenting his symphonic, chamber, and religious music along with many works by his contemporaries. Other highlights of the season include Carl Maria von Weber's Euryanthe, a darkly gothic opera based on a medieval romance; Proscenium Works: 1979–2011, featuring the Trisha Brown Dance Company in its farewell tour; the world premiere of Love in the Wars, a version of Heinrich von Kleist's Penthesilea, based on the mythical encounter of Achilles with the Queen of the Amazons; an outstanding film series; and the return of cabaret at the Spiegeltent. It all adds up to an arts festival with no rival—SummerScape 2014.
Opera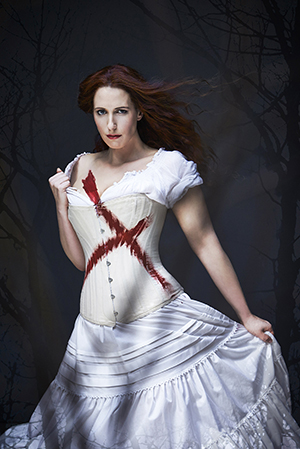 Dreiviertelharnisch
, Johann Peter Krafft, 1839
Euryanthe
By Carl Maria von Weber
American Symphony Orchestra
Conducted by Leon Botstein, music director
Directed by Kevin Newbury

Euryanthe is a story of jealousy and betrayal. A redheaded ghost haunts a dreamlike landscape where supernatural forces collide with everyday hopes of comfort and security. Layers of deceit and repressed desire motivate jealous lovers travelling in a darkly gothic world.
Bard Music Festival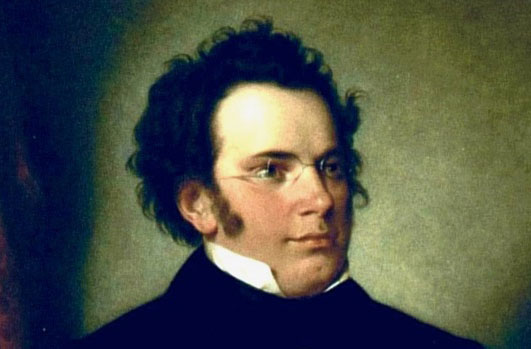 Schubert and His World
25th Anniversary Season
The Bard Music Festival will celebrate its 25th anniversary with an exploration of the world of Franz Schubert (1797–1828), one of the preeminent composers in the Western tradition and yet a figure who in many ways remains elusive. This year—2014—is a fitting year to honor Schubert: it is the bicentennial of his first masterpiece, the setting of Goethe's Gretchen am Spinnrade, composed on October 19, 1814, a date often called the "birthday of the German Lied."
Dance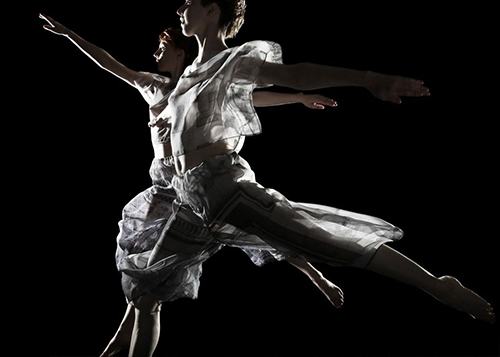 Set and Reset
Photo by Stephanie Berger
Trisha Brown Dance Company
Proscenium Works: 1979–2011
"Works by Brown don't just challenge our perceptions; they expand our minds and untether our spirits."—The Village Voice

Trisha Brown Dance Company returns to SummerScape as part of its farewell tour, presenting some of the final performances of Brown' legendary large-scale works.
Theater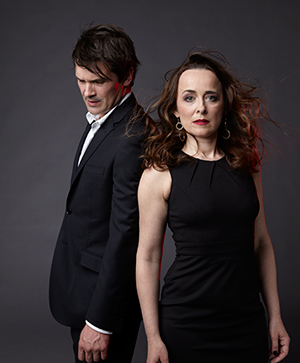 Penthesilea, Amazonian queen; Bibliothèque nationale de France (BNF). Cote : Français 599, Folio 27v.
Fisher Center, Theater Two
Preview Tickets: $35 Performances Tickets $25–$50
Tickets available on:
Thu. July 10, 7:30 pm
Fri. July 11, 7:30 pm
Sat. July 12, 7:30 pm
Sun. July 13, 2 pm
Wed. July 16, 2 pm
Thu. July 17, 7:30 pm
Fri. July 18, 7:30 pm
Sat. July 19, 2 pm
Sat. July 19, 7:30 pm
Sun. July 20, 2 pm
World Premiere of Love in the Wars
A Version of Heinrich von Kleist's Penthesilea
By John Banville
Directed by Ken Rus Schmoll
"I stood there, blinded by the sight of you,
And when you'd gone the form of you
remained, Emblazoned on my eyes."
—Love in the Wars

Penthesilea, Queen of the Amazons, sets eyes on the hero Achilles, and the ferocity of her passion collides with his stubborn will, setting in motion a tragicomedy of love and misunderstanding that threatens to derail the course of history.
Spiegeltent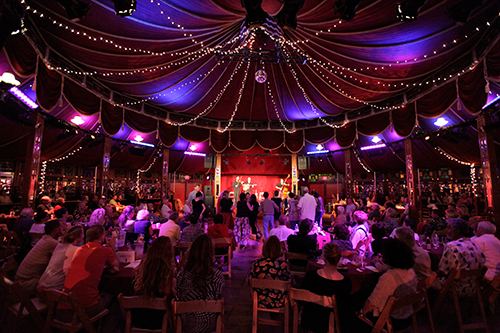 Fisher Center, Spiegeltent

This event occurs on: Thu. July 3 – Sat. August 16



Hosted by Justin Vivian Bond
The Bard Spiegeltent ascends to new heights of glamor and sophistication when legendary cabaret artist and Tony-nominated performer Justin Vivian Bond takes over as host, emcee, and guest curator. Every weekend Justin welcomes you to a unique salon of spectacle and sensation featuring some of the world's finest musicians and entertainers, including Spiegeltent newcomers and audience favorites.
Film Series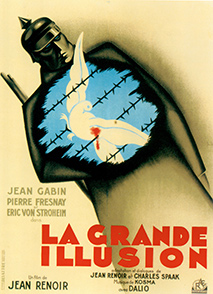 Jim Ottaway Jr. Film Center
Tickets: $10
Tickets available on:
Thu. July 3, 7 pm
Sun. July 6, 7 pm
Thu. July 10, 7 pm
Sun. July 13, 7 pm
Thu. July 17, 7 pm
Sun. July 20, 7 pm
Thu. July 24, 7 pm
Sun. July 27, 7 pm
Thu. July 31, 7 pm
Sun. August 3, 7 pm
Film Series: Schubert and the Long 19th Century
The 2014 SummerScape Film Series will consider the many ways in which Schubert's music and early Romanticism have influenced international cinema. Some films make explicit use of particular pieces— ranging from the nuanced use of "Heidenröslein" in Alfred Hitchcock's Lifeboat to Michael Haneke's modernist treatment of the Winterreise song cycle and Roman Polanski's psychologically charged repetition of the string quartet Death and the Maiden. Others reflect more generally upon the lingering effect of ideas and sensibilities rooted in the period marked by Schubert's brief life.