The Fisher Center for the Performing Arts at Bard College
Bard SummerScape 2015
June 25 – August 16
Now in its 13th season, Bard SummerScape presents eight weeks of stellar events in opera, music, theater, dance, film, and cabaret.

The prime focus of these offerings is the 26th annual Bard Music Festival, which this year examines the life, times, and creative output of the 20th century Mexican composer, conductor, and educator Carlos Chávez, whose compositions synthesize Indian, Spanish, and Mexican elements together with trends in European musical modernism. The festival will cover the range and breadth of Chávez's career, including such well-known works as his Sinfonia Indía and the Suite for Double Quartet from his ballet for Martha Graham, La Hija de Cólquide (The Dark Meadow), along with music by such contemporaries as Aaron Copland, Conlon Nancarrow, Silvestre Revueltas, and Heitor Villa-Lobos. Other highlights of the SummerScape season include Ethel Smyth's The Wreckers, a rarely performed opera based on the nefarious tradition in Cornish coastal villages of plundering ships that were deliberately lured onto rocks; an exciting new chamber version of Oklahoma! by Rodgers and Hammerstein; a dreamlike, alfresco theatrical production of Fernando Rubio's Everything by my side; extraordinary dance works by Pam Tanowitz with FLUX Quartet, set to the music of Conlon Nancarrow; a film series exploring the Mexican modernist cinema; and the return of the Spiegeltent and its incomparable cabaret acts, presided over by Justin Vivian Bond. It all adds up to an unforgettable arts festival—SummerScape 2015.

Opera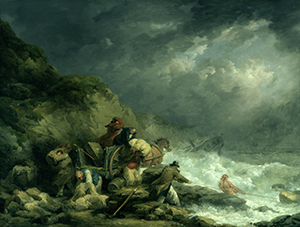 The Wreckers
By Ethel Smyth

American Symphony Orchestra
Conducted by Leon Botstein, music director
Directed by Thaddeus Strassberger


Ethel Smyth's The Wreckers is based in historical fact: in small, desperately poor villages on Britain's Cornish coast, bands of villagers formed secret cadres that at critical moments would extinguish the beacons established on the coast to guide ships, thus forcing them onto the rocks and then plundering the cargo and murdering the crews.


Bard Music Festival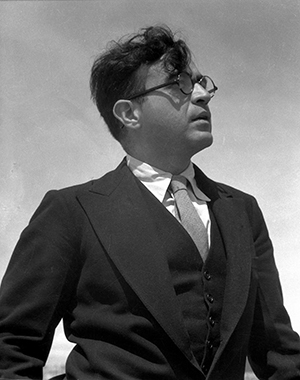 Tickets start at $25

This event occurs on: Fri. August 7 – Sun. August 9
Fri. August 14 – Sun. August 16


Chávez and His World
The 26th Annual Season
In its 26th season, the Bard Music Festival turns, for the first time, to Latin America. The focal point is Carlos Chávez (1899–1978), the central figure in Mexican music of the 20th century. Chávez was a tireless organizer, generous colleague, and the most eminent of Latin American modernist composers. His synthesis of markers of Mexican identity with modernism led Aaron Copland to praise him as "one of the first authentic signs of a New World with its own new music."
Dance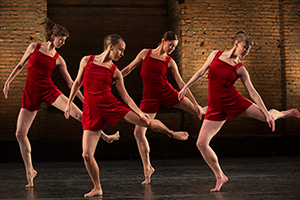 Pam Tanowitz Dance & FLUX Quartet
"The dance steps, phrases and constructions by the choreographer Pam Tanowitz are among the finest being made anywhere today."
—New York Times

A choreographer of growing national renown, Bessie Award winner Pam Tanowitz blends classical ballet steps and postmodern movement to create captivating and highly original dances. This SummerScape debut program includes Heaven on One's Head, a virtuosic work for nine dancers set to the string quartets of Carlos Chavéz contemporary Conlon Nancarrow, performed live by the FLUX Quartet, which "has brought a new renaissance to string quartet music" (Village Voice). Also on the program is a world premiere en pointe solo created for the occasion and performed by former American Ballet Theatre principal dancer Ashley Tuttle.

Theater
Rodgers and Hammerstein's
Oklahoma!
Music by Richard Rodgers
Book and Lyrics by Oscar Hammerstein II
Original Dances by Agnes de Mille
Based on the play Green Grow the Lilacs by Lynn Riggs
New Music Arrangements Daniel Kluger
New Choreography John Heginbotham
Directed by Daniel Fish

More than seven decades after its wartime premiere, director Daniel Fish (Rocket to the Moon, SummerScape 2005) invites us to experience Oklahoma! in an entirely new way—a revelatory chamber production where actors and audience come together as one community, sharing food, music, and song.

Theater
Everything by my side
By Fernando Rubio



"Seven little islands of intimacy . . . If you can, give it a try."—New York Times

Seven actresses in seven white beds whisper vivid childhood memories to individual audience members among the midsummer trees. Seen and praised in cities around the world, this dreamlike installation and performance is the creation of celebrated contemporary Argentinean artist Fernando Rubio.

Spiegeltent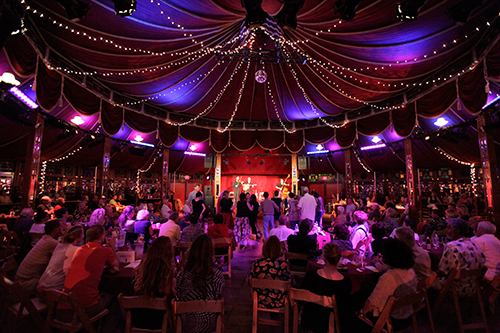 Fisher Center, Spiegeltent

This event occurs on: Fri. July 3 – Sun. August 16


The Spiegeltent
Cabaret, Live Music, and More
Hosted by Justin Vivian Bond
"The greatest cabaret artist of this generation" (New Yorker) and Tony-nominated performer Justin Vivian Bond returns to host the magical Spiegeltent for a second season. Each weekend Justin will welcome you to a realm of sophistication, spectacle, and glamour, in the company of world-class performers, musicians, and DJs. Join us for balmy summer nights of entertainment, or come to dine and dance under the sparkling lights of this timeless, enchanted tent of mirrors.
Film Series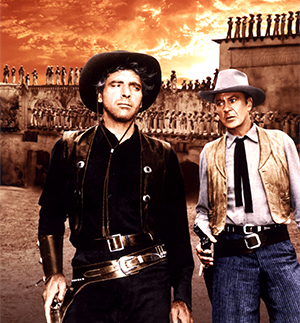 Film Series: Reinventing Mexico
To pay tribute to the confluence of influences shaping the work of Carlos Chávez, the SummerScape 2015 Film Series will explore the relationship between realism, modernism, and nationalism in films from and about Mexico. The series will begin with the landmark, proto-neorealist
Redes
(
The Wave
), which brought together photographer Paul Strand, director Fred Zinnemann, Chávez, and fellow composer Silvestre Reveultas. It will conclude with a group of international films—including Sergei Eisenstein's unfinished Mexican project and John Ford's adaptation of Graham Greene's
The Power and the Glory—
that treat nineteenth and twentieth century Mexican history from different vantage points. These programs bookend an extensive retrospective of surrealist master Luis Buñuel, who worked in Mexico for nearly two decades and whose peripatetic career mirrored that of Chávez.
Films will screen Saturdays at 5 pm and Sundays at 7 pm.